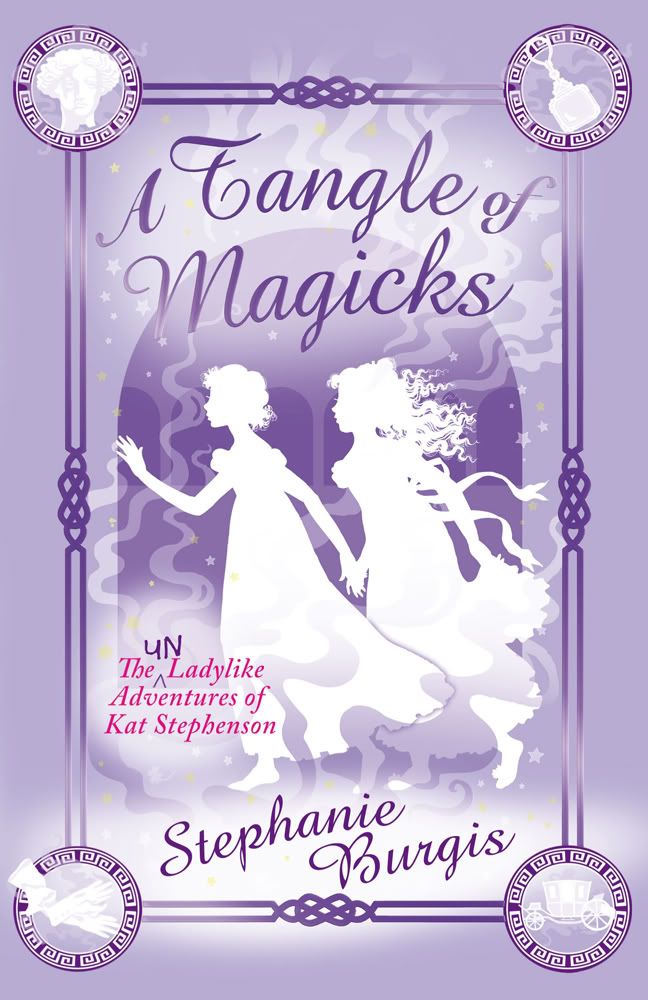 I am thrilled to announce that this week will be A Tangle Of Magicks Week here at Leanne-Luce - YA FOREVER
I was very luckily sent an ARC of the book a few months back and absolutely adored it. And to add the cherry on the cake I was asked to be a part of the Blog tour - YAY!!
On Wednesday I'm going to be posting my review of the book, followed by a contest to WIN a copy of the book.
Then the Fabulous author of the book Stephanie Burgis has kindly written a wonderful post for my blog, which will be up on Friday. Its all about the awesome setting of the book - BATH!!!
I cannot wait to share all the goodies with you and am going to kick off the fun by sending you guys over to Stephanie's blog to read a Kat Mini story set between books 1 and 2 ENJOY!!!!
KAT MINI ADVENTURE - DUELLING MAGICKS